About Us
The Need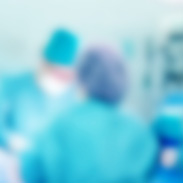 In February 2016, the
1st Annual Safety in Spine Surgery Summit
was held in New York City. The response was overwhelming:
More than 200 registrants attended from across the US, while 50 more remained on a waiting list.
10 leading medical associations, hospital networks, and research groups endorsed the Summit.
8 medical device companies chose to support the Summit, viewing the topic as vitally important.
Numerous requests were received to repeat the meeting in 2017. These factors spoke clearly that throughout the field there is a desire to ensure that spinal surgeries are safe and life transforming.
Mission
Identify ways to enhance safety in spine surgery
Help spine professionals implement safety best practices
Vision
Eliminate unnecessary harm and make care better by ensuring frontline adoption of scalable healthcare solutions that produce improve care at the most critical moments in people's lives
Values
Quality tools are a public good that should be shared widely and freely
Safety is a science using rigorous methods from the fields of health services research and implementation science
Tools are not enough to produce change. Culture change is critical.
Services
S
3
P is committed to engaging with willing partners through rich collaborative improvement, key initiatives, strategic partnership, and services designed to meet the unique local needs of those with whom we work. Initial Offerings will include:
Site Diagnostics—providing an informed view of where an organization is intis improvement journey and delivering a clear roadmap to achieving higher levels of performance & transformation
Leadership Coaching—helping surgeon-leaders design engage others to become high-performing teams or mobilize people in complex, dynamic organization towards collective, large-scale systemic change
Collaboratives—using shared learning to rapidly test and implement changes that lead to lasting improvement using proven methodologies for change management & culture change including:

Exploring hospital-specific organizational factors that distinguish high vs low performance
Using multidisciplinary evaluation to decrease utilization of lumbar spine fusion, including development of interdisciplinary spine clinics and indication conferences;
Piloting the implementation and spread of lean management in orthopedic practices

Wisdom of Crowds—Utilizing practices such as the Delphi method and nominal group technique with leaders in spine surgery to develop best practices. Past work has included:

Prevention of Surgical Site Infection in High Risk Spine Surgery
Response to Changes in Neuromonitoring during Spine Surgery
Prevention of Wrong-level Spine Surgery