Giovanni Barbanti Brodano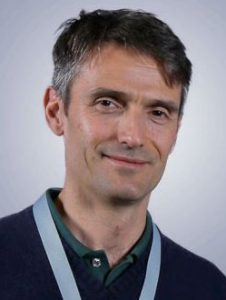 Dr. Giovanni Barbanti Brodano, graduated in 1995 in Medicine and Surgery at the University of Bologna, where he continued his education, specializing in Orthopedics and Traumatolgia. A passionate researcher on vertebral pathologies, with particular attention to minimally invasive surgery, degenerative and oncological pathologies of the spine, scoliosis and mesenchymal stem cells, he continued his professional journey through some training periods at the Archet II Hospital in Nice (France) , the Spine Center of Dartmounth, New Hampshire (USA) and the University Hospital Dr. Oeset, in Valencia (Spain), where he deepened his knowledge of some vertebral pathologies.
He has always combined his work with scientific background, through research projects at the Wistar Institute in Philadelphia (USA), on HTLV-I-Like virus in leukemia, and at the Rizzoli Orthopedic Institute in Bologna, on some specific pathologies (degenerative spondylolisthesis, treatment of low back pain, vertebral osteomyelitis).
He has won numerous awards funded by the major scientific societies of reference (SIOT, GIS, AOSPINE). He was president of the Italian council of AOSPINE from 2012 to 2015, he now holds the position of head of scientific research on the European AOSPINE board; author of numerous publications in major scientific journals (European Spine Journal, Journal of Spinal Disorder & Techniques).
He currently lives with his large family (4 children) in Bologna, where he is working at the Division of Oncological and Degenerative Vertebral Surgery of the Rizzoli Orthopedic Institute.
Contact Information: