Our Team
Who We Are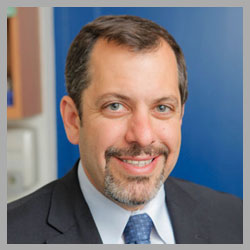 Michael G. Vitale MD MPH
Dr. Michael G. Vitale is the Ana Lucia Professor of Pediatric Orthopaedic Surgery at Columbia University Medical Center, and Director of the Division of Pediatric Orthopaedic Surgery and the Chief of the Pediatric Spine and Scoliosis Service at Morgan Stanley Children's Hospital of New York-Presbyterian.
Dr. Vitale serves as the director of the Pediatric Orthopaedic Research Group, and has over 100 peer reviewed research publications in the field of pediatric orthopaedics, including a number of efforts leading national guidelines aimed at improving quality and safety of pediatric spine surgery.
Dr. Vitale also serves numerous roles in the national governance of the field—currently serving on the Board of Directors of the Pediatric Orthopaedic Society of North America, chairing the International Pediatric Orthopaedic Society, leading the efforts of the Scoliosis Research Society on Advocacy for Unmet Needs of Children for Pediatric Medical Devices, serving on the Executive Committee of the Children's Spine Study Group, and is a Member of the International Pediatric Orthopaedic Think Tank.
Dr. Vitale has a long career in the area of Quality Improvement, leading the research arm of the Pediatric Orthopaedic Society of North America's Committee on Quality, Safety, and Value, serving as the Medical Director of New York Presbyterian's Initiative to Make Care Better, and serving as the Chief Quality Officer of the Department of Orthopaedic Surgery at Columbia University Medical Center. His worked has informed the development of commercial pay-for-performance initiatives and best practice guidelines in spine surgery.
Dr. Vitale received his Masters of Public Health from Columbia University Joseph Mailman School of Public Health. He received his Doctor of Medicine from the College of Physicians and Surgeons of Columbia University, which was followed by a residency in Orthopaedic Surgery at Columbia-Presbyterian Medical Center and a one year fellowship at the Children's Hospital of Los Angeles in University of Southern California.
Dr. Vitale is an avid skier, marathon runner, and recreational triathlete. Most of all, he enjoys spending time with his wife and four sons.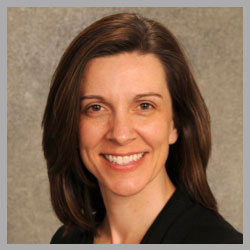 Lisa McLeod MD
Dr. Lisa McLeod is Assistant Professor and Attending Physician in Pediatric Hospital Medicine and the Fellowship Director at the Children's Hospital of Colorado (CHCO) Section of Hospital Medicine.
As a clinical epidemiologist, Dr. McLeod's career has been dedicated towards evaluating the impact of systems- and organizational-level factors on the safety and value of the inpatient care provided by hospitalists.
As an expert in improvement science, her ongoing studies are related to the prevention of surgical site infections (SSIs) in children undergoing complex spinal procedures. She has been awarded funding through a Patient Centered Outcomes Research K99/R00 award from the Agency for Healthcare Research and Quality (AHRQ) to study the organizational barriers and facilitators to effective interventions for SSI prevention in this population.
She is a former member of the Children's Hospital of Philadelphia (CHOP) Center for Pediatric Clinical Effectiveness (CPCE) and current faculty member at the University of Colorado Adult and Child Center for Outcomes Research and Delivery Science (ACCORDS). Dr. McLeod has expertise in quantitative and qualitative research and has published several manuscripts related surgical outcomes improvement.
She also co-leads the CHCO orthopedic spine quality improvement team and has been involved with national-level surgical outcomes research and performance improvement through CHOP, CHCO, the Pediatric Orthopedic Society of North America (POSNA), and as research chair of the American Academy of Pediatrics (AAP) Surgical Co-management Subcommittee.
Dr. McLeod received her Doctor of Medicine from Harvard Medical School and conducted her clinical training as an Intern in Pediatrics at Massachusetts General Hospital and as a Resident and Fellow in Pediatrics at Children's Hospital of Philadelphia. She received a Master of Science in Clinical Epidemiology from the University of Pennsylvania School of Medicine and Certificate in Healthcare Quality, Safety, and Efficiency from the University of Colorado School of Medicine.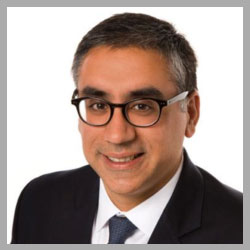 Rajiv Sethi MD
Dr. Rajiv Sethi is the Chair of the Neuroscience Institute, Director of Spine Research, and Director of Complex Spine Surgery at the Virginia Mason Medical Center in Seattle, Washington. He is also a clinical professor at the University of Washington specializing in health services research in the Program of Health Economics and Outcomes Methodology
Dr. Sethi's strategic and operational leadership has led the Spine Surgery field in quality improvement, including the development of the Virginia Mason Complex Spine Care Pathway, which was awarded the 2014 Mary L McClinton Patient Safety Award, and the Seattle Spine Team Approach. Innovations that have been recognized by the Whitecloud Award by the SRS for best research paper have included a systems-based approach to perioperative care, screening patients using multidisciplinary indication conferences, and a dual surgeon approach for complex spine surgery.
His work on the Seattle Spine Team approach and the use of the Toyota Production System to model safety and appropriateness in spine care has led to the commercial development of Spine Surgery Centers of Excellence with major employers and American purchasers of health care.
A Fulbright Scholar, Dr. Sethi attended Harvard Medical School in Boston and completed his training both in the Harvard Combined Orthopaedic Program in Boston and at the University of California at San Francisco.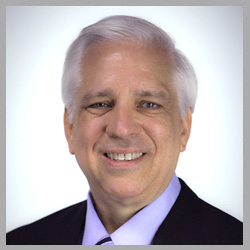 Stephen L. Ondra, MD
Stephen L. Ondra, MD is the founder and Chief Executive Officer of North Star Health Care Consulting. An internationally known neurosurgeon and neuroscientist, Dr. Ondra has also served in some of the most senior positions in the Federal government, having an integral role in health reform efforts and the implementation of the Affordable Care Act.
Dr. Ondra was the Senior Vice President and Chief Medical Officer of Health Care Service Corporation (HCSC), the nation's fourth largest healthcare insurance company. At HCSC, he led medical management, pharmacy, medical policy, quality improvement, healthcare analytics, strategic clinical communications and performance measurement programs
Prior to HCSC, Ondra was Senior Vice President and Chief Medical Officer of Northwestern Memorial Hospital. He also served as the interim Chair for the Department of Neurological Surgery at Northwestern University Feinberg School of Medicine. As a neurological spine surgeon, he received major grants from the Department of Defense and chaired the Medical Device and Technology Committee at Northwestern Memorial Hospital.
Dr. Ondra was a member of President Barack Obama's Administration. He was appointed as Senior Health Policy Advisor for the Secretary of Veterans Affairs on May 10, 2009. In 2010, he was assigned to the Executive Office of the President and served in the Office of Science and Technology Policy, as the health information technology co-Chair of the National Science and Technology Council.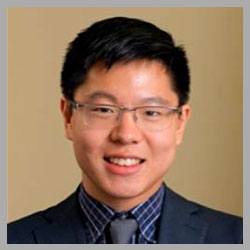 Kevin Wang
Kevin Wang is the quality officer for the Department of Orthopedic Surgery at Columbia University Medical Center. His expertise includes the use of improvement science to drive change management, process improvement, and deliver better outcomes around quality, safety, and value. Kevin has experience around designing commercial quality-based programs with major insurers, including bundled payments and pay-for-performance initiatives.
Before joining the department, he previously held roles at New York-Presbyterian Morgan-Stanley Children's Hospital of New York, worked at the World Health Organization on implementation of the safe childbirth checklist, and conducted health services research at the Johns Hopkins Bloomberg School of Public Health.
Kevin received his Bachelor of Arts in public health studies from Johns Hopkins University and Master of Health Administration from the Columbia University Mailman School of Public Health. He holds a certificate in Leading High Performance Teams from the University of Chicago Booth School of Business.