Why Attend Safety in Spine Surgery Summit?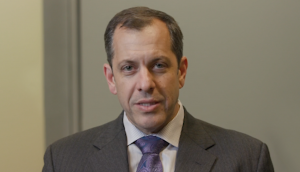 Hear what leaders in the spine industry have to say about the Safety in Spine Surgery Summit.
Michael Vitale, MD, MPH, Chief of Pediatric Orthopedics and Pediatric Spine Surgery at the Columbia University Medical Center, shares the motivation behind the S3P meeting. In addition, Drs. Sethi and Lenke explain what makes the Summit so unique. Learn why it is an essential meeting for spine surgeons, surgical spine team members, hospital execs responsible for patient safety, and more. Watch the video below.
"This meeting is the most valuable for any practicing surgeon." —Rajiv Sethi, MD

"You'll provide better service to your patients." —Lawrence Lenke, MD